New media presence, especially on social networks, is an integral part of any 21st century company's image and branding. Allmedia's New Media division specializes in smart marketing, websites and social networks, and provides a variety of services: establishment, operation and promotion of company pages on social networks and professional blogs. The division also offers consultation on establishment of websites and content management, smart advertising (including SEO), real-time brand monitoring, and internet crisis management.
We offer a wide array of services to enhance our clients' presence and image on the web:
Establishment, operation, design and promotion of company pages on new media platforms: Facebook, YouTube, Twitter, LinkedIn, Instagram, Pinterest and more
Establishment, operation, and content writing for professional blogs
Consultation on setting up websites and content management
Smart advertising: banners and Adwords
Production of viral image clips
Brand monitoring with real-time response
Internet crisis management
Looking for a PR that will achieve your business goals for you?
Let's talk
,We're into it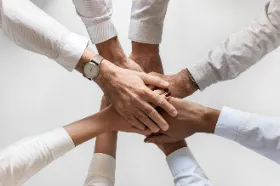 Among our customers:
Lenovo Israel
Philips Israel
Anker Israel
Visual D.G
Neway